Teaching Assistants in Jersey
Support our teachers
Our Teaching Assistants have the flexibility to suit their lives while making an impact: it's what they do.
Each child is different and individual in their needs. To have the right impact we need to be flexible in our approach and teaching assistants help our schools achieve this.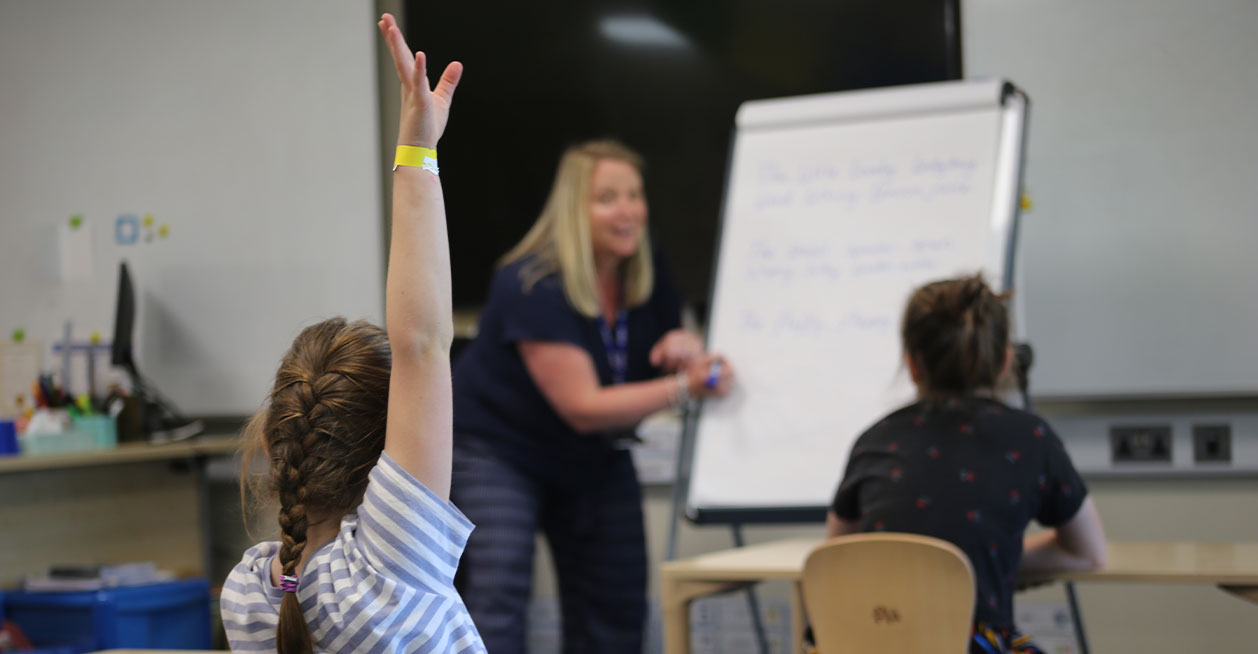 Our future, their future, support your future
The teaching assistant role exists in many different shapes and sizes and suits a whole variety of backgrounds and working hours.
Helping the children you work with on their journey in education is a job that makes you feel proud and can match your needs for flexibility. You might be providing one-to-one support, lunchtime supervision, small group work sessions, assisting with assessments and even helping on school trips, the teaching assistant role is varied and will integrate you into school life.
Flexible and impactful, it's what we are.
If you enjoy interacting with children and are keen to explore if a Teaching Assistant role could work for you, regardless of your experience, please contact us.