Make our Island your classroom
It is an exciting time to teach in Jersey with an increased focus on inclusion and investment in education.
Living in the beautiful and accessible Island with a close-knit community has many advantages including having an impact on Islanders' lives on a daily basis and teaching smaller classes in community schools with enviable environments.
Our team are ready to support you and your teaching career.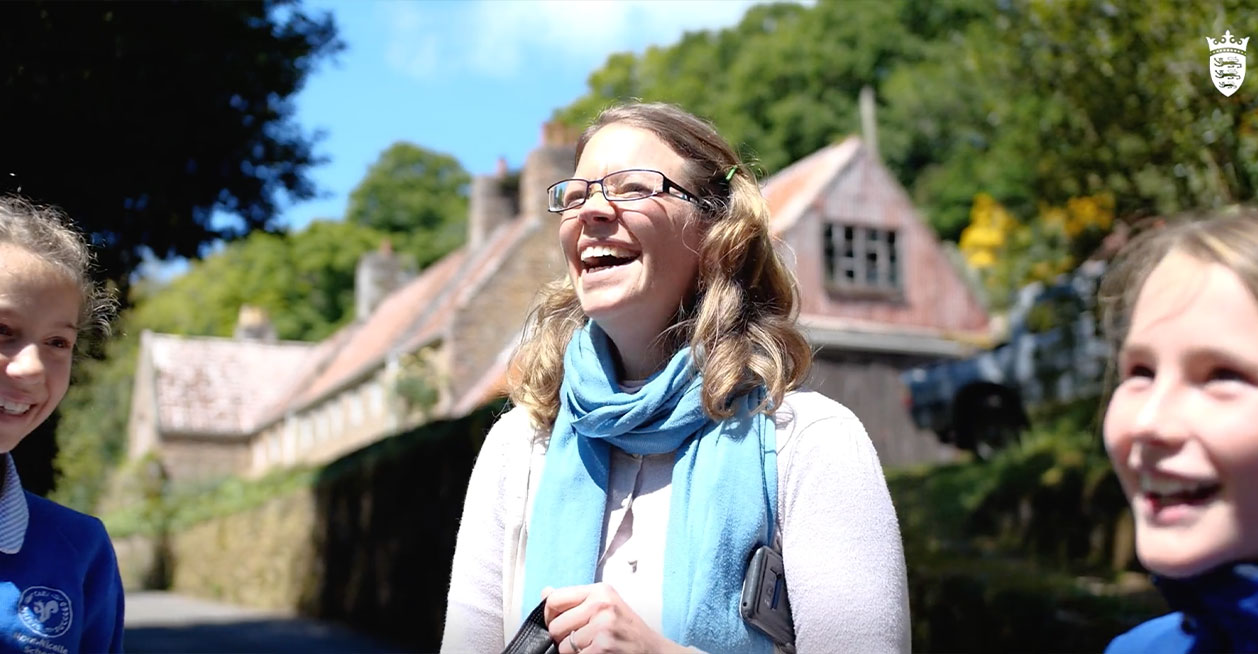 Their future, our future, make it your future
With 33 primary schools, 11 secondary schools and 1 FE college on an Island of 45 square miles, we can offer an environment that is personal. An environment where our children, young people and teachers blossom and where our locations are as different as the challenges. From rural to town environments, our schools serve a variety of cultures, languages and backgrounds, we would love to see if any of them match you.

Jersey offers an Island lifestyle, so field trips may be to a beach, a castle or even to France. And with a minimal commute, our teachers enjoy active outside school lives during term time.
And as with many aspects of Island life, our education system is familiar enough for comfort but offers some differences. This includes The Jersey Curriculum, which recognises the importance of Jersey culture, history and geography alongside our English heritage. It also includes the Jersey School Review Framework, which promotes exceptional teaching and works with schools to achieve excellence through a combination of peer review and expert off-island support and challenge.
All teachers in Jersey must have qualified teacher status with a registered teacher number. Jersey recognises most teacher qualifications in line with England and you can check whether your qualification is recognised in Jersey here.
We would love the opportunity to tell you about life on our Island, teaching our children and young people and how we can develop your career. If Jersey has never crossed your mind, do drop us a line. We can share with you our wonderful Island life, and how teaching in one of our schools may be the perfect fit you didn't know existed.
Click here to email us

Head of English
University of Sussex Graduate
Why Jersey?
I came to Jersey for an improved quality of life and at the same time to develop my career as a teacher. There is a really collegiate relationship between schools, with support from advisers and opportunities to engage with the latest research and develop our skills.
People have a strong Parish identity and loyalty to the island, but they also look outwards to the UK and the wider world.